Ecuador can be divided into 4 very distinct regions: la Sierra (the Andes), la costa (the coast), el Oriente (the Amazon) and the Galapagos. So far I'd only been in the Sierra, and so I was excited to explore a different region: the Cuyabeno Nature Reserve in the Amazon.
We booked the standard 4-day, 3-night tour with Nicky Lodge. At $280, I'd heard it was significantly cheaper than most Amazon jungle tours. That was partly why it was so easy to make that snap decision to join my friend Linda there.
Getting from Quito to Cuyabeno via Lago Agrio
The journey started in Quito on Christmas night, when we caught a private 11pm bus to the city of Lago Agrio (the gateway to Cuyabeno Nature Reserve).
It cost $40 for a two-way trip.
I initially considered taking a public bus instead – they run from Quito's Quitumbe Terminal every half hour or so and cost under $10 one-way.
But then I figured, with the cost of cabbing to and from the terminal, it probably worked out to be about the same. Plus the bus was just across the road from Linda's house!
Arrival at Lago Agrio

The bus arrived at about 7.30am in Lago Agrio, and we had 2 hours to kill before getting picked up by the lodge people in another bus to the Cuyabeno Bridge.
We walked around briefly. I was surprised to find that the main street of Lago Agrio looks like a small Malaysian town – Johor Bahru or Kota Bahru, for example.
Even the climate is similar – hot and humid. The most obvious difference was that everything was in Spanish!
I had a Continental breakfast (bread, juice and tea/coffee/milk) for $2 at Hotel D'Mario, which was the pick-up point.
It seemed quite expensive – I could get a much bigger breakfast for under $2 in Quito – but everything in Lago Agrio seems rather pricey. Dental floss cost $4!
Cuyabeno Bridge
From Lago Agrio it was a 1h 45min bus ride to the Cuyabeno Bridge, which is where all the Cuyabeno tours start.
There were a ton of tourists and canoes there, and for about 20 minutes we just stood around not entirely sure what was going on.
Eventually, a guy from Nicky Lodge came along and directed us where to go.
(He also later told us that December is actually summer in the Amazon. It's typically low season for tourism, but there were a lot of tourists that day because of the holidays.)
We had a boxed lunch, got a short briefing on the Cuyabeno reserve and then took a motorized canoe downriver for about 3 hours.
Row, row, row your boat
Our guide mentioned that in summer, it doesn't rain much so the river level gets really low. Sometimes they even have to get out and push the canoe!
I was somewhat worried that would happen to us, but thankfully the river was deep enough (just about) for the canoe.
The low water level did mean, however, that the river was a muddy brown colour. Normally, the water is black due to tannins in the water!
We saw lots of monkeys – squirrel monkeys, capuchin monkeys, black tamarin monkeys (bebeleche in Spanish because of the white colouring around their mouth that makes it look like they're drinking milk), to name a few.
And lots of birds (with very memorable names like stinky turkey and snake bird).
Our guide pointed out the nest of a bird called oropendola (oro means gold in Spanish) because its tail is yellow and its nest looks like a pendulum. The nests are very distinctive!
We also saw some butterflies which were a beautiful shade of blue. Our very knowledgeable guide said that they're called morpho butterflies. Interestingly, when they're about to die, they fly continuously until they just fall from the air – dead.
I think that's a pretty good way to go, don't you?
Nicky Amazon Lodge
We finally reached the lodge at about 5pm, 18 hours after leaving Quito.
I didn't know what to expect, but I was definitely surprised to find out that the rooms were shared. Each room sleeps about 4, I think.
Rooms were assigned, so Linda and I ended up sharing the room with a Polish girl living in Germany.
It would've been that way even if Linda and I weren't friends, I think, because everyone else in the tour group (13 of us) were either a family or a couple.
Remarkably, more than half were German (or German speakers, like the Polish girl)! It reminded me of my horseback riding expeditions in Pululahua, where a surprising number of the other guests spoke German.
Not sure if Ecuador is a popular destination for Germans, or whether Germans just like to travel everywhere in general. I don't recall meeting so many Germans in other parts of the world, though!
Back to the lodge: the rooms had a strong smell which I couldn't place, but were clean.
The beds all had mosquito nets, which was great. I hardly got bitten on that trip, which I attribute to not only the mosquito nets but also vitamin B pills.
(For some reason, they seem to act as insect repellent and it seems to be a popular local strategy. When we visited a pharmacy in Quito and asked for vitamin B pills, the lady asked if we were going to the Oriente!)
There's only electricity from 6 to 10pm daily, so you have to do all your charging then. There's no hot shower, but in that weather it wasn't an issue.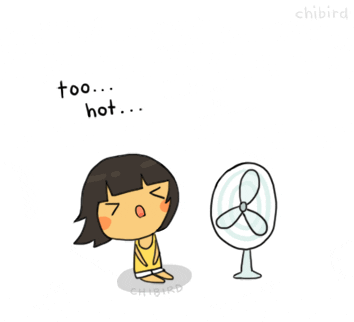 After-dinner activities
After dinner, we played a strange version of chess with a little girl (the chef's daughter). I'm still not really sure what the game was about! She was very friendly and seemed glad for the company, though.
Then we sat by the river to do some stargazing. There were so many stars! Unlike Intag, where it's really quiet at night, the jungle is absolutely buzzing with sounds at night.
Next: Exploring the Amazon by canoe and on foot and making yuca bread with an indigenous community.
That's all well and good, but… do I really need to visit the Amazon with a tour?
I'm adding this part because I've been asked this a number of times. The answer is a resounding yes! I'm not sure it's even possible to visit independently, but I definitely wouldn't recommend it even if it was.
Not only are most parts of the Amazon pretty inaccessible (Cuyabeno is actually one of the most accessible reserves!), it's also important to the local indigenous communities. Some communities don't welcome outsiders, so it's important to go with a tour operator who knows what they are doing and where to go.
Liked this post? Pin it for later!
Psst – I finally got around to setting up a Facebook Page! If you enjoy reading my blog, I would really appreciate it if you liked my Page!
And have you signed up for my monthly newsletter yet? Sign up to receive exclusive real-time updates and highlights of the month – my top blog posts plus my favourite finds on other blogs. ➡️
Spread the love, won't you?