Most hikers on the Quilotoa Loop spend one night at each village on the way. But the great thing about the Loop is that it's self-guided, so you're free to linger as long as you want. If you have the time, there are plenty of things to do in Isinlivi.
I don't know what possessed me to book 2 nights at Llullu Llama Hostal in Isinlivi, but boy was I glad that I had! After a rough day of hiking from Sigchos to Isinlivi, we were all too grateful for the rest day.
It started with a leisurely breakfast. No sleeping in, unfortunately, as breakfast is served at a fixed time! But it was nice to hang out and chill while most other trekkers started bustling around, packing up and checking out.
We weren't the only ones staying put that day, though. Some other hikers who had arrived yesterday, like us, decided to take the day off and acclimatise.
At an altitude of 2700m above sea level, Isinlivi is lower than other villages on the Loop (Chugchilán, 3200m; Quilotoa, 3800m).
It's an ideal place to rest if you've just come from a much lower altitude. Altitude sickness is no fun, guys.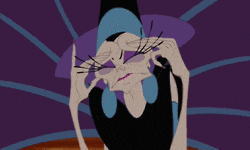 Guantualo
We'd already been in the mountains for a couple of weeks, so altitude wasn't an issue.
Instead, we flipped through the book of hikes and activities (did I mention they have the most extensive book of hikes?) like it was our lunch menu, and eventually decided to visit the (relatively) nearby village of Guantualo. Pro tip: if you're looking for things to do in Isinlivi, that book is all you need.
Guantualo is great to visit on Mondays – market day. You'll see plenty of livestock changing hands, as well as day-to-day stuff like rubber boots and cooking pans. Not your average tourist hot spot!
Naturally (because I'm a genius at planning), we ended up going on a Sunday, so there wasn't much to see in terms of pots and pans. It was a fun hike nevertheless!
There were llamas:
And sheep:
And cows:
The trail to Guantualo takes you mostly uphill, but then it's downhill from there. That's the way I like my hikes!
Probably because it wasn't market day, there was hardly another soul in sight the entire way.
We didn't get lost this time, though! Not only did we have Llullu Llama's excellent directions, we also pestered everyone we did meet by asking if we were on the right track (they were very kind, though). If you hike the Loop, be prepared to do this a lot!
After about 2.5 hours, we reached Guantualo.
Since it was Sunday, there wasn't much going on – just a few people looking at us curiously. They probably thought we had gotten market day wrong!
We'd brought packed lunches from Llullu Llama (around USD6, I think), which was actually enough to last us a couple of days.
Apart from a sandwich, we each got a banana, chocolate, sweets and a packet of chifles (fried plantain chips). Those snacks definitely kept me a happy trooper for far longer than I'd have been otherwise!
Rubbish, rubbish everywhere
It was a good thing I'd already eaten when we came across this mountain of rubbish:
(Don't say I only show you guys the good side of things!)
Based on my 6 months in Intag, another rural area of Ecuador, I'd guess that they don't have any official rubbish disposal system – and this is the result. Plastic pollution. The only alternative they have is to burn it.
Plastic is an inextricable part of our modern lives – but we can do so much better at recycling it and cutting down on our use of it. I don't really know what we can do in these circumstances, though. Any ideas?
The Garden of Rest
As we returned to Isinlivi, we came across a cemetery with this beautiful inscription.
Distance covered: 10km in about 4h30min, including the lunch break.
Mama Quilla, Isinlivi
Back in Isinlivi, we visited this micro-enterprise run by a local women's group. The owner of Llullu Llama had been teaching them how to make candles and soap so that they could supplement their income.
It wasn't quite up and running yet while we were there, but she kindly let us have a quick look around.
They are hand-made from all-natural, locally-sourced ingredients. No two are exactly the same! See for yourself:
We were told that Llullu Llama would buy some of the soap for their guest bathrooms, which just made us love the hostel even more.
So if you believe in supporting local enterprises and you're ever in Isinlivi, go on and check Mama Quilla out!
How long should you stay in Isinlivi?
There are far more things to do in Isinlivi than just the two I've mentioned above, like myriad hiking routes of all distances and visiting a local cheese factory. So if you choose to visit, you certainly won't lack for things to do there.
On hindsight, staying 2 nights at Llullu Llama was definitely a good decision.
It was by far the nicest hostel we stayed in on the Loop. It was also slightly more expensive, but at $19 per night for a dorm bed including breakfast and dinner, that's incredible value for money.
Plus, it's a great place to chill out if you're feeling under the weather, want to explore the area a little more, or are just fed up with being constantly on the move.
In short, if you want to spend a little longer in one place on the Quilotoa Loop, Llullu Llama and Isinlivi is a great choice.
Note: We have no affiliation with Llullu Llama whatsoever, save that my husband made a video with his drone footage for them in exchange for 2 packed lunches on our final day. We made no promises to publicise it in any way, but I am doing so because we genuinely enjoyed our time there and would love to share it with others. In case you missed it on my previous post, here's the video again!
Have you seen plastic pollution or other kinds of pollution mar the beauty of otherwise unspoiled landscapes? What do you think we can do about it?
Liked this post? Pin it for later!
This post is part of The Weekly Postcard hosted by Travel Notes & Beyond, California Globetrotter, Toddlers on Tour, Two Traveling Texans and TravelLatte – check out what's going on elsewhere!
Save
Save
Save
Save
Save
Save
Spread the love, won't you?