Is visiting the Amazon rainforest on your bucket list? If so, here are 5 compelling reasons you should visit the Ecuadorean Amazon.
1. Enjoy the rich biodiversity and indigenous cultures while you still can
Yasuní National Park in eastern Ecuador is known as one of the most biodiverse places on Earth. This caused UNESCO to declare it an international biosphere reserve and it has been a national park since 1979.
According to Lonely Planet, it's home to over 600 bird species, some previously unknown elsewhere. It's also home to jaguars, pumas, and harpy eagles, although you'd have to be incredibly lucky to spot them. (Read: don't count on it.)
The rest of the Ecuadorean Amazon isn't too shabby either. I saw many species of monkeys, birds and (disconcertingly huge) insects in Cuyabeno.
Unfortunately, this incredible ecosystem is under threat on multiple fronts.
Oil drilling and extraction
The state oil company Petroecuador has been drilling and extracting oil under Yasuní since last year, to the tune of 23,000 barrels daily. There are concerns that this will lead to water and soil contamination, and that the building of roads will inevitably lead to deforestation and colonisation of this pristine rainforest.
The Ecuadorean government claims that it's possible to extract oil without harming the environment – with the latest drilling technology and strict operating conditions.
I want to believe that. But the cynic in me says it's simply not possible to extract this much oil without inflicting some environmental damage.
And let's not forget the disastrous effects of the toxic waste Chevron dumped into rivers and streams throughout the region for years.
As a result of that, indigenous communities are still suffering a wave of birth defects, miscarriages, and cancer. Not to mention the enormous devastation suffered by the ecosystem.
Climate change
Apart from the oil extraction, don't underestimate the ongoing impact of climate change and deforestation on the Amazon rainforest.
One of the many negative impacts of deforestation is drastic changes in rainfall patterns and distribution, which will make the dry seasons every drier.
I've seen this firsthand in Cuyabeno – our motorised canoe got stuck because the water level was too low, and plans to swim in the lake at sunset were scrapped because of low water levels.
And it doesn't take a genius to see that this combination of increased temperatures and decreased rainfall will affect the Amazon's world-renowned biodiversity.
What you can do
Whew, that was heavy sh*t, wasn't it? I'm so sorry if I bummed you guys out, but awareness is the first step on the road to change. Rather than burying our heads in the sand, or throwing our hands up in despair, let's take action.
Check out the 4 most effective things you can do about climate change. And 12 things you can do right now on climate change.
And if a trip to the Amazon is on your bucket list, you should absolutely visit sooner rather than later.
2. Support community tourism and wildlife conservation
Many jungle lodges are a community initiative or operated with a view to helping the local indigenous communities.
For example, the luxurious Napo Wildlife Center is wholly-owned by the local Kichwa community, who also make up almost the entire lodge staff. They reinvest the income in social and cultural projects.
Liana Lodge near Tena is owned by a Swiss co-operative, one of whose objectives is to help the local Ahuano community implement sustainable rainforest management. They also employ Ahuano people at the lodge and organise visits to Ahuano families, where visitors can learn more about Kichwa culture.
It's also easy to support wildlife conservation efforts in the Amazon. There are a number of wildlife rescue centers where you can volunteer, such as Merazonia and Amazoonico.
These typically require a minimum commitment of 2-4 weeks (Merazonia) or 8 weeks (Amazoonico) – which makes sense because they need to invest time in training volunteers. It wouldn't really be worth the effort if the volunteer left after a few days!

You can also expect basic jungle accommodation – no electricity (hence no fridge), no internet access, etc.
If you don't have time to volunteer or you don't think jungle life is for you, don't worry – some, like Amazoonico, are open to tourists! You can read about my visit to Amazoonico here.
I know I go on and on and on about it, but I'm a big believer in making my tourist dollar matter.
It's as simple as doing a bit of Googling while planning a trip. I figure if we all do that, then mass tourism wouldn't be such a problem, right?
Okay, I'll get off my soapbox now before you start throwing virtual tomatoes at me!
3. Ecuador's currency is the US Dollar
We've all experienced that mad rush to get rid of local currency before leaving a country… or is it just me?
But no matter what I do, I somehow still end up with some small change. Their unfortunate fate is to gather dust at the bottom of a drawer forever.
Thankfully, there's no such issue in Ecuador. It's one of a handful of countries which have adopted the US Dollar as their official currency, including El Salvador and Micronesia. This makes it incredibly convenient for American tourists to visit.
(Note, though, that the use of the US$1 coin is widespread in Ecuador, unlike in the US. So try not to hang on to those – I suspect you'll have trouble getting rid of that in the US! I sometimes wonder if they're so rare in the US because they have all found their way to Ecuador…)
Even if you don't live in the US, you gotta admit having some US dollars always comes in handy – especially if your own currency isn't as widely accepted.
And the USD has been going up against the Singapore Dollar, so I've already made a profit on my tiny stash. At least, that's what I tell myself, so I can do this: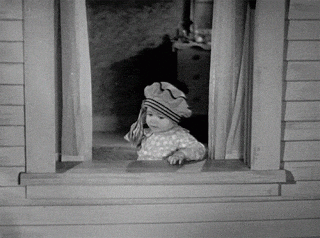 4. Relative ease of getting there and exploring other regions
Ecuador is a relatively small country by South American standards – seriously, just try to locate it on a world map. It's dwarfed by its neighbours, Peru and Colombia.
(Of course, coming from a country which is all of 50km (31 miles) long from east to west, Ecuador is still pretty darn big to me!)
But despite its (relatively) small size, it's home to 4 very different regions – the Andes, the Amazon, the coast, and the Galapagos.
What this means, for you, is that it's relatively easy to get to the Amazon from one of the major cities. It took me about 12 hours by bus to reach Cuyabeno from Quito (including waiting for a few hours to change bus in Lago Agrio), and you can save even more time by flying.
So in just a few days, you could visit the Andes, the Amazon, the coast, and the Galapagos. (But don't do that. That would be insanely rushed.)
However, if you're strapped for time, it could be worth it to look into a tour package that includes the Amazon and the Galapagos.
You could even combine learning Spanish with a week's stay in a jungle lodge! I took Spanish lessons with Yanapuma Spanish School in Quito, but they also have Study and Travel Programs with destinations including the Amazon, the Galapagos and the cloud forest.
Admittedly, I'm a bit of a nerd who likes languages, but that sounds so fun! I'd have gone for it if I'd had the budget.
5. Short and cheap flights from the US
Quito is just a 4-hour flight from Miami and a 5-hour flight from Houston. And I've met people who decided to visit Ecuador solely because they found a wickedly cheap flight online!
I'm not an expert on US airlines or airfares, though, so I'll just leave it at that.
Obviously, it's not quite a weekend trip, but with Americans' infamously limited leave days, it might be worth looking into if you have a week off!
As for my European friends, flight times are obviously longer. But it took me 36 hours to get from Singapore to Quito, so… anything less than that is short for me.
What interests you most about the Amazon? The wildlife, the vegetation, the indigenous culture? If you've been to the Amazon, is there anything you would add to this list?
Liked this post? Pin it for later!
This post is part of The Weekly Postcard hosted by Travel Notes & Beyond, California Globetrotter, Toddlers on Tour, Two Traveling Texans and TravelLatte – check out what's going on elsewhere!
Save
Save
Spread the love, won't you?