Located in the central highlands of Ecuador, the remote village of Guamote has plenty going for it from a traveller's perspective.
It's perhaps most famous for its non-touristy indigenous market on Thursdays. And at 3,050m (10,000ft) above sea level, you can enjoy the stunning Andean landscape.
It's also located in one of the poorest regions in Ecuador. And it's not a coincidence that the local population is 95% indigenous (compared to 25% nationwide).
Having suffered from long-standing discrimination going back centuries, it's no secret that Ecuador's indigenous people are, in general, poorer and less educated than their mestizo (mixed indigenous and European ancestry) counterparts.
I first learned of this from Lonely Planet's Ecuador guidebook. And it was later confirmed by what I saw firsthand, and the people I spoke with there.
A brief history
See that white house in the distance over there?
That's the former hacienda of a large-scale land-owner. Up until the 1960s, the indigenous people of Guamote were essentially slaves to these land-owners. Without having any rights, they had no choice but to toil on land that wasn't their own.
Following the first round of agrarian reforms, they were gradually able to own the land they worked.
But Guamote's climate isn't the most friendly to agriculture. It's dry (and climate change is making it drier). Worse, less-than-ideal farming practices had depleted the soil.
So many were forced to migrate to the cities and towns to find work, while those who stayed eked out a living. Even today, 30% of the children can't afford to go to high school.
Inti Sisa Foundation
In the 1990s, two volunteers from Belgium arrived and were shocked by the dismal living conditions of the indigenous people in Guamote. They asked the locals what they could do to help. And so they started the Inti Sisa Foundation.
The foundation aims to improve the lives of the people of Guamote, particularly those most vulnerable. They focus especially on girls and young women, who often get no training beyond primary school.
The foundation's projects include:
an education centre where women come for sewing, computer, music, and English classes;
a kindergarten where women can drop their children off while attending classes at the education centre; and
providing healthy school lunches (and an annual pig!) to primary school children in Guamote and the surrounding mountain communities.
When we were there, they had just started a new project: teaching local women to make soap. The handcrafted soap would be used in the guesthouse and available for tourists to purchase.
I love that the foundation is driven by what the locals want, not what well-meaning outsiders think they want. This, I think, is the key to responsible tourism and truly making a difference within the community.
Inti Sisa Guesthouse
The foundation was initially supported by donations, but in an effort to make it self-sustaining, they opened a guesthouse in 2004. They recently expanded it and opened a new wing, so there are now 23 rooms.
The rooms open up into a communal lounge area where you can sit by the fireplace and chat with other guests. (Also, the wi-fi is strongest here!)
Don't you just love the colourful, cozy ambiance? It truly felt like we were staying in someone's home.
Revenue from the guesthouse goes towards supporting their projects. The guesthouse also employs mostly indigenous staff and pays them a fair wage (unlike many employers in the region).
It's incredible how much of a difference it makes when employees are treated fairly. The guesthouse staff were some of the most friendly and cheerful I've ever met – not just in Ecuador, but in all my travels.
Ecuadoreans are, generally, quite reserved. Especially in the rural areas, where I saw firsthand through 6 months of volunteering how shy many of them are. So I can imagine what working for Inti Sisa must have done for these people's self-esteem and confidence!
In addition, the guesthouse sells handcrafted bracelets and other products made by local families.
Helping the Monte family
One such family lives across the street from the guesthouse. Maria, the 31-year-old mother, has to single-handedly support her 7 children and 1 grandchild on an average income of US$50 a month.
It's not enough to live on.
Inti Sisa sometimes helps her with food, and recently they worked with a Dutch foundation to teach women like Maria to make beads from recycled materials. The beads are then made into bracelets and sold at the guesthouse.
You can read more about this project here. The bracelets were really pretty, but I didn't buy any because I hardly ever wear jewellery. How I wish I had at least taken a picture of them though!
Rates
This is one of the more expensive places we stayed in during our Ecuador trip. But I think prices were reasonable, considering the services and amenities provided.
The rates per night are as follows:
Single room: $50
Double room: $65
Triple room: $80
Family room (4 persons): $95
Family room (5 persons): $111
Dorm room: $25 per person
Rates include breakfast.
You can also opt to have lunch and dinner for $8 and $15 per person, respectively.
(Source: Inti Sisa's website, October 2017)
Things to do in Guamote
Thursday market
Try to make sure your visit coincides with the Thursday market. The town, usually rather sleepy, comes alive and there's a general flurry of activity everywhere you look.
We arrived around mid-afternoon, and most of the hustle and bustle had already faded somewhat. The animal market, for example, had already closed. (Unless you count adorable lambs stashed at the back of pick-up trucks!)
But we still saw plenty of stalls, with vendors selling everything from fruits to textiles.
I was quite taken aback to see (apparently fresh) fish being sold this far from the coast!
And possibly even more astounded to see these tailors plying their trade in the streets.
The market is a great place to have lunch and stock up on fruits. I had a quimbolo and a grilled plantain for just $0.25 each.
(I'd been dying to try grilled plantains, which are often sold on the streets in cities like Quito and Otavalo. But I balked when they wanted to charge me $1 per plantain. So I was super excited to finally try it, for just $0.25! It's delicious.)
I also bought a bag of about 8 mandarin oranges for just $1.
Recommendation: Try to arrive on Wednesday or very early on Thursday, so that you can enjoy the market at its height!
Visiting the mountain communities with Inti Sisa
Inti Sisa offers a range of activities. One of the most popular is visiting the communities in the surrounding mountains. This takes about half a day and costs $40 per person.
Our tour was led by Eva, a long-time volunteer-turned-employee of Inti Sisa from Belgium. She's been there since around 2011, if I recall correctly, and you can see the close bond she shares with the locals.
Kindergarten
Our first stop, before venturing up to the mountains, was at the kindergarten run by Inti Sisa.
My first reaction: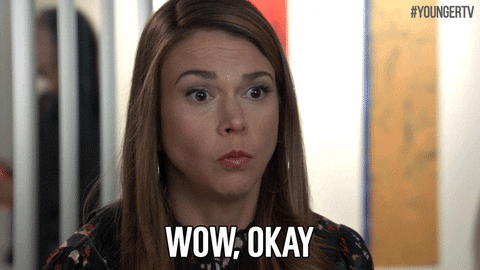 A far cry from the school in Intag where I volunteered, where my classroom looked like this:
They even had little cubby holes for each kid to put their homework in!!
I was like, wow, these kids have it GOOD, man!
(The schools in the mountain communities were even less well-equipped than the one in Intag, making the contrast even more stark.)
One of my funniest memories from Ecuador took place right here.
It was the end of our visit and the kids had gathered to say bye to us – in all the languages they knew! Spanish, Kichwa, English, French, German, and Dutch – not bad at all, huh?
I decided to add Mandarin Chinese to their impressive repertoire. The teacher, by way of introduction, asked them (in Spanish), "Have you heard of Mandarin?"
And with unbridled enthusiasm, this little boy yelled out, "MANDARINA!!!"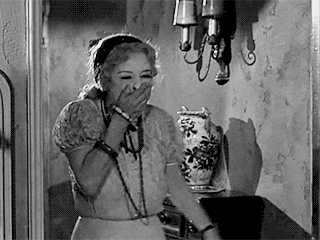 I don't know if they remember how to say bye in Mandarin, but I hope they remember that it is NOT a fruit!
Communities up in the mountains
The ride up was beautiful, and eye-opening.
Eva told us about how tough it is to make a living from the land here – see how dry it is, and how sparse the vegetation is?
To make matters worse, villagers have planted non-native trees like pines and eucalyptus for their wood. Firewood here is a necessity – modern heating systems are just a pipe dream for them. But these trees make the soil acidic, thus rendering it even more infertile.
Even though Inti Sisa has helped the villagers immensely, it's clear there's still a long way to go.
The schools
Most primary schools here only have one teacher.
The first school we saw was closed, because the sole teacher had to attend a meeting elsewhere.
The second school was open – it was fortunate enough to have two teachers.
It had about 40 students. The older kids were building a pig pen (Inti Sisa gives each school a pig every year) while the younger ones played.
Check out the super old-school hat worn by the little girl on the right! Even the teacher (an indigenous woman herself), remarked that it was rare to see people wearing these nowadays.
(And don't you just love the chickens running around the place as if they own it? Talk about free-range!)
The family that weaves together…
After that, Eva brought us to visit a family of weavers (that's her on the right!). They're one of just a handful in the region who make traditional clothing (ponchos, rodeo trousers, etc.).
And they do everything the traditional way, from shearing the sheep and spinning the wool to weaving the clothes.
It was lovely to see how strong old traditions still run here. Many here still speak Kichwa primarily, and Spanish as a second language. I'll never forget the grandfather proudly showing me his Bible – entirely in Kichwa!
This is one of the families that Inti Sisa supports. They bring tourists (like us) to visit and you can buy one of the woven goods if it takes your fancy.
If they don't sell anything (and there's no pressure to buy at all), Inti Sisa pays them a small fee per visit. Great system, right?
An unexpected gift
The next community we visited was an unscheduled stop – it was intended to be no more than a quick drop-off of some prizes for an upcoming festival.
The villagers were in the midst of preparing a feast for the festival. Think vast quantities of mote (boiled corn), potatoes, pork, beef and chicha (a fermented corn-based drink).
Warning: photo of huge slaughtered pig follows.
And despite our strenuous objections, they insisted that we stay and eat a little.
I was really touched by their generosity. They only have meat and chicha on special occasions, and they unhesitatingly shared it with us. (To be honest, I felt bad accepting food from them, but they were really insistent.)
Unfortunately, I forgot to take photos of the food!
A traditional hut
Our last stop was to visit a family living in a choza – a traditional hut made of straw, clay, and sometimes dried cow-dung.
Not too long ago, almost everyone in Guamote lived in chozas. They cooked in it and the building materials trap the heat, making it very warm. Perfect for the cold nights here, although not great for lungs and eyes.
They live with their guinea pigs (a local delicacy)! (Read about my experience eating cuy here.)
Other activities
Inti Sisa offers many other activities, includes visits to the nearby Chimborazo volcano and the undiscovered lakes of Ozogoche, and cooking classes. Check out the full list of activities here.
How to get to Guamote
From Quito, take a bus headed for Cuenca and get off at Guamote (about 5h). You'll be dropped off along the Panamericana. The main plaza is about 1km away, but we got a cab ($1.50).
From Cuenca, it's the reverse – take a bus headed for Quito ($7 as of March 2017).
From elsewhere, take a local bus from Riobamba (outside the bus terminal). You might have to ask around for the bus to Guamote. We took one heading for Alausi ($1.25 per person).
(In case you were wondering, I have no affiliation with Inti Sisa and didn't receive any compensation for writing this. I just really love what they're doing and wanted to share it!)
If you're interested in responsible travel…
For Ecuador: check out Salinas, these 3 Amazon jungle lodges, Llullu Llama along the Quilotoa Loop, Otavalango museum (Otavalo), and Cloud Forest Adventure (Intag).
Elsewhere, check out why I support shark dives in Fiji and my homestay in an indigenous Karen village in Chiang Mai, Thailand.
Liked this post? Pin it for later!
This post is part of The Weekly Postcard hosted by Travel Notes & Beyond, California Globetrotter, Toddlers on Tour, Two Traveling Texans and TravelLatte – check out what's going on elsewhere!
Spread the love, won't you?