The Amazon rainforest features on many people's bucket lists – and with good reason. If it isn't on yours, check out these 5 reasons to visit the Ecuadorean Amazon – maybe it'll change your mind! But before you start rushing headlong over there, here are 10 things you should know before visiting the Amazon.
1. It's not cheap.
South America is generally a cheap destination. For example, in most places in Ecuador, it's possible to get by on less than US$30 a day.
But the Amazon is a different story.
The cheapest lodge I've heard of, Nicky Lodge, costs $280 for a 3-night stay. And don't expect anything palatial… unless this is your idea of palatial. Clean, basic accommodation.
(If there's a jungle lodge out there that's substantially cheaper, I'd recommend checking it out thoroughly before booking. If it seems too good to be true, there's often a catch somewhere!)
Liana Lodge is just slightly more expensive at $291 for a 3-night stay. And for a truly luxurious experience such as Napo Wildlife Center, expect to fork out over $1,000(!) for the same duration.
For a more detailed comparison of these 3 lodges, check out this post.
2. You need to go with a tour.
I see people asking this question in online forums a lot, so in case you were wondering: yes, you need to go with a tour.
Please don't attempt to hike through the Amazon by yourself to save money or be all "independent traveller"! Not only are you likely to get lost, you might also come across indigenous tribes who are less than welcoming towards outsiders.
Amazon tour operators bring guests to indigenous communities that they already have a pre-existing relationship with. So the villagers you'll see are happy to receive, and share their culture with, tourists.
After all, you would hate it if some stranger was like, "Yo, I'm just gonna appear at your doorstep, stare at you and take a million pictures of you", wouldn't you?
I visited a Siona community with Nicky Lodge and helped to make yuca (cassava) bread. Of course, we just provided manual labour (and rather slow labour at that!), while the villagers took care of the parts that actually required some skill. Like baking the bread (above) and straining the yuca bits (below).
By the way, I hear yuca bread is pretty popular in the vegan community! Any vegans around who can attest to that?
3. Get your vaccines sorted.
Visit a travel clinic to get specific advice before you go.
For the Amazon region, yellow fever is a common vaccination – and your country might require you to show proof of vaccination if you've come back from the Amazon. (I was never asked for any such proof, but I kept my vaccination booklet with my passport at all times.)
It's also common for people to take malaria pills, although I didn't.
4. Most of the wildlife you'll see will be birds and critters.
Even though the Amazon's biodiversity is the stuff of legends, you're unlikely to spot jaguars or giant anteaters in the wild. The sheer amount of foliage gives these animals a vast array of hiding options. And you know they can hear us crashing through the forest a mile away, right?
What you'll see, though, will be plenty of birds, critters and some monkeys. (Binoculars will come in handy!)
Now, I'm saying "critters" in order not to scare off some of you (you know who you are! :D). I've happily posted photos of gigantic spiders and other bugs previously – which you can see here.
But if you're not too fond of insects, arachnids and reptiles *raises hand* – I have good news!
First, there's an awful amount of peer pressure to keep your cool, and focus on taking the best photo ever of said creature. It's beyond embarrassing to freak out and run away screaming when everyone else is as cool as a cucumber.
Second, you can just opt out of the hikes if you know it's going to be too much for you. Problem solved!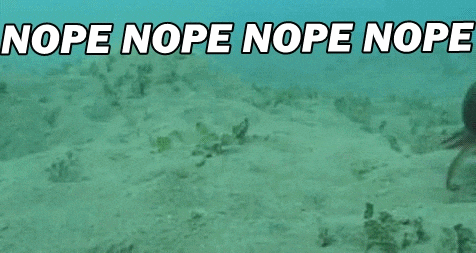 And of course, you'll be treated to a symphony of animal and insect noises at night.
5. You might not need to bring mosquito nets.
I say this because I lugged one around with me for 9 months and used it a grand total of: zero times.
Both jungle lodges I stayed in provided mosquito nets, although Nicky Lodge's was around each bed and Liana Lodge's was around each cabin.
So I guess I could have set mine up around my bed at Liana Lodge. But I was too busy enjoying Hammock Time.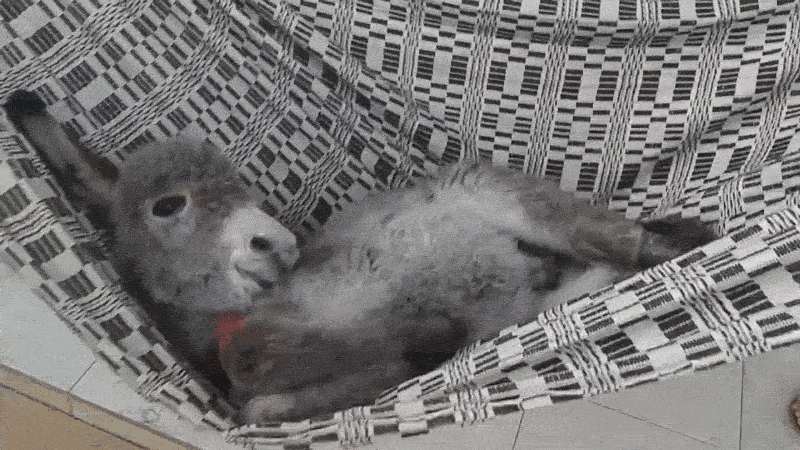 On hindsight, though, I did get bitten more at Liana Lodge. Coincidence?
6. Do bring vitamin B pills and loose-fitting long-sleeved shirts and trousers.
Yes, it's hot and humid in the Amazon. You'll feel constantly sticky. But long-sleeved shirts and trousers are your friend!
Not only do they help protect against mosquito bites, since repellent doesn't always work… or is it just me?! They also help you save on sunblock (which is inexplicably expensive in Ecuador)!
As for vitamin B: it seems to function as insect repellent – based on my non-expert, non-medical experience. (Which you should naturally take with a BIG (table)spoon of salt.)
It's commonly used by Ecuadoreans as such – in fact, when I bought vitamin B pills for my trip to Nicky Lodge, the pharmacist guessed that we were going to the Amazon! You can even get vitamin B injections.
But I should confess that my (totally unscientific) anti-mosquito experiment had mixed results.
At Nicky Lodge, I hardly got bitten. At Liana Lodge, I got bitten more despite taking exactly the same precautions. Maybe it's the mosquito nets… Hmmm. 🤔
7. And do bring a flashlight, waterproofs and a hat.
It can (and does) rain at any minute, so waterproofs are essential. I like hats as well because they protect against so many things! Sun, rain, bird poop…
Flashlights are great for night-time excursions. Headlamps are even better. Just don't be like me and forget to actually bring them out on said excursion!
Plus, many lodges don't have 24/7 electricity, so it's a nice (if less romantic) alternative to candlelight.
(Boots are also essential – MUD, lots of it. But don't worry, the lodge should provide them.)
8. Ayahuasca is not to be taken lightly.
For those who haven't heard of it, ayahuasca is a hallucinogenic brew which has been used by indigenous cultures of the Amazon for ages. It's often used by shamans for spiritual or medicinal purposes, but there are plenty of tourists who want to give it a try.
Some are after healing from traumas, addictions, etc. Others are seeking to communicate with a loved one who has passed on. And, of course, some are simply seeking a high.
I'll be honest. I had zero desire to try ayahuasca, so I can't relate. (I didn't even try kava, a much milder brew, in Fiji!)
But I talked to a guy who runs tours in the Amazon, and he couldn't stress enough that the ayahuasca ceremony has to be taken very seriously. For example, you need to fast before the ceremony, and you need a professionally-trained shaman to supervise and guide you at all times.
Unfortunately, due to increased international interest, there has been a corresponding increase in dodgy people pretending to be shamans and offering ayahuasca. So if you're considering it, take extreme care to make sure that you get the real deal.
Check out this article by The Guardian for more information on ayahuasca in tourism.
9. Avoid any wildlife tourism which lets you touch animals.
In certain Amazon port towns, you can "borrow" wild animals from the locals and take photos with them in exchange for tips. This should raise immediate red flags: anytime you see wildlife being used like that, you should stay away.
Not only are the animals often mistreated and abused (imagine being stolen from the jungle and locked up in a cage). They can actually die from being handled by strangers.
According to this NatGeo article, sloths are very docile and delicate animals. And when handled by strangers, their heart rate shoots up, which can lead to an early death.
So, before you jump at the chance for a cute photo of a sloth clinging to you like a baby, think carefully. Is it really worth the sloth's life?
For an ethical wildlife encounter in the Amazon, a reputable animal refuge or sanctuary (like AmaZOOnico) is a great option.
10. The Amazon has 2 seasons: wet and dry
Generally, the rainy season runs from January to June. When I visited in December, the river level was so low that the canoe almost got stuck a few times. (Luckily, we didn't have to get out and push!!)
So if you're considering a cruise rather than a land-based tour, you might want to plan your visit to coincide with the rainy season.
I was also told that wildlife sighting tends to be richer during the rainy season.
But, to be honest, the Amazon is a year-round destination. Whether you visit in the rainy season or dry season, you'll still get rained on. And you'll still have a ton of fun!
Have you been to the Amazon? Any other things you would add to this list?
Liked this post? Pin it for later!
This post is part of The Weekly Postcard hosted by Travel Notes & Beyond, California Globetrotter, Toddlers on Tour, Two Traveling Texans and TravelLatte – check out what's going on elsewhere!
Spread the love, won't you?