After a brief visit to Guamote, we made our way to Ecuador's southern city of Cuenca. Similar to Quito, Cuenca is a colonial city dating from the 16th century and its historic centre is a UNESCO World Heritage Site.
It has a completely different vibe from Quito, however. Quito is big, sprawling, and full of crowds (the tiny walkways in the historic centre don't help).
Cuenca, on the other hand – although it's the third-largest city in Ecuador, it doesn't feel like it. With its colonial heritage on full display everywhere you turn, it's easy to feel like you've stepped into another era.
I also loved the laid-back vibe of the city. It was almost surreal to be in a major city like Cuenca and not see people hurrying past you.
Of course, that might have something to do with the fact that our first proper day of exploring was Sunday. I was taken aback by how empty the streets were!
Arrival in Cuenca
Ian and I arrived around mid-afternoon on Saturday, and caught a taxi to our AirBnB with no problem. It was conveniently located right in the heart of the historic centre, in a converted colonial home.
The family runs a crafts and souvenir shop on the ground floor. I fell in love with the aesthetic of the place the minute I stepped in.
Such vibrant colours everywhere you look! And those plants? *swooon*
Sunday Funday…? (Or, what to do on a slow Sunday in Cuenca)
Hardly another soul in sight in the historic centre of Cuenca. A stark contrast to my home of Singapore, where I actively avoid the city centre on weekends because it's so packed with people, it makes me feel like a pig in a(n overcrowded) pigpen.
So to me, these empty streets were indeed the epitome of #SundayFunday.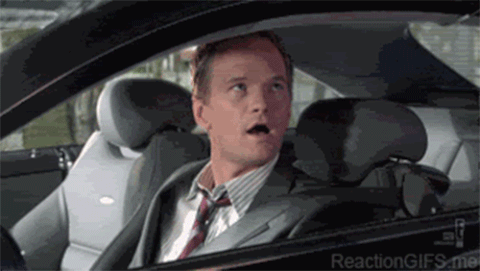 One downside though. Everything was closed. 
Well, almost everything (as you'll see).
But first, let's get our bearings.
Parque Calderon
This is the largest plaza in Cuenca, which you can see a mile away thanks to the two cathedrals surrounding it.
It's excellent as a de facto home base for tourists looking to get their bearings: the hop-on-hop-off city tours buses depart from here. And there are a TON of restaurants around.
Catedral de la Inmaculada Concepción (the "new cathedral")
It's known as the "new cathedral" because construction only started in 1885. Across the plaza stands the "old cathedral" (El Sagrario), which dates back to 1500s.
The old cathedral is no longer a place of worship, though. It now serves as a religious museum and recital hall. (And they charge for entry, so we didn't go in.)
Back to the new cathedral – you can see it all the way across town because of its unmistakable sky-blue tiled domes.
In any case, you won't be able to miss the cathedral. Even if the giant doors (below) don't give it away, there's a perpetual gaggle of vendors at its steps selling everything from snacks to rosaries.
I've heard that cathedrals in South America tend to be plainer and less ornately decorated than its European counterparts. Why don't you judge for yourself?
Cuenca, Ecuador:
I think there's something to it, don't you?
But there's still something about them that makes you tread a little more softly (okay, a lot more softly) and speak more quietly when you're inside.
In any case, by no stretch of the imagination can they be called minimalist!
One thing I never quite figured out is whether they have guided tours or not. There were signs which seemed to suggest so. But we could never find out who to look for or where to register, although we came back a few times hoping for a miracle.
In any case, the cathedral is one of the few places open on Sundays (for obvious reasons!), so it's definitely worth checking out.
Opening hours: Mon – Sat 6.30am – 5pm, Sun until 8pm.
Flower market
One block from the cathedral there's a pretty little flower market – it looked like the flowers were church-related too.
Sunday stroll
After breakfast, we walked along the empty streets of downtown Cuenca. Even though almost all the shops and restaurants were closed, it was still a glorious feeling.
(Plus, you can stop and take all the photos you want without worrying about getting in people's way!)
Cuenca is known as the city of four rivers, and I absolutely recommend walking along the Tomebamba river on a Sunday. There are a few people out and about, but it's incredibly peaceful.
The river effectively acts as a divide between the city's historical centre to the north, and the more modern neighbourhoods to the south.
Plaza de San Sebastián
Eventually, we found ourselves at this quiet little plaza on the western end of the historical centre. And – score! – we found a museum that was open!
Museo de Arte Moderno
This modern art museum is located along the south side of the Plaza de San Sebastián. Fun fact: it was once a home for the insane! Today, it houses an interesting collection of Latin American art, including paintings and sculptures.
Even if you're not one for modern art, you might still enjoy walking around the grounds (and possibly imagining life as an inmate, haha).
And – let's face it – when nothing else is open, it's not like you have anything better to do! Make sure you arrive early, though – it closes at 1pm on Sundays.
Opening hours: Mon – Fri 9am – 5pm; weekends 9am – 1pm.
Admission by donation.
Hop-on-hop-off city tour bus
I have nothing against these buses (except that, well, you need to pay).
But they are a quick and convenient way to get the feel of a city. And at just US$8 per person (including a bilingual guide), it wasn't too bad, really.
And for my fellow opportunistic couch potatoes, it sure is more comfortable cruising like this than trudging along the pavements! 😉
The only downside is that the audio doesn't always match up to what you're seeing.
The guide spoke first in Spanish, then English. So by the time he got to the English part, the object of interest was at times well in the rear-view mirror. Time for some neck exercise!
The bus departs from the Plaza Calderon at regular intervals (they have a brochure with timings).
What does this building look like to you? I thought it was some kind of government building. But it's actually a school!
Anyone else getting Harry Potter vibes?
Although it's technically a hop-on-hop-off bus, nobody in our bus actually bothered to get off until we arrived at the Mirador de Turi, a viewpoint south of the city centre.
For one, a heavy downpour was clearly imminent (just check out the clouds above!). For another, it was quite late in the day and there were only a few more buses scheduled. And then, of course, you have the latent couch potatoes who just want to put their feet up and enjoy the sights. *raises hand*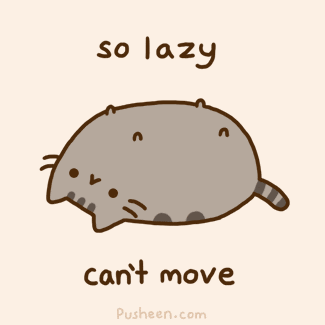 There's a mandatory break of about half an hour at the viewpoint, though. And what a view, right?

Here, we got to try some canelazo. That's a typical Ecuadorean drink made with cinnamon and sugar, usually alcoholic but you can also get non-alcoholic versions.
Places to Eat in Cuenca
Confession: when it comes to food in a new city, I rely heavily on Lonely Planet.
Raymipampa is conveniently located along the Plaza Calderon, so it was a no-brainer for us.
You can get typical Ecuadorean dishes like churrasco (above) as well as more standard fare like pasta.
(Yes, that's pasta.)
Raymipampa is one of those perpetually crowded restaurants, so it's a safe choice if you're new to Cuenca and want to find a reliably decent mid-range restaurant. Our meal (including drinks) cost US$17 for the two of us.
Address: Benigno Malo 8-59 (along one side of Plaza Calderon, next to Angelus)
Opening hours: Mon – Fri 8.30am – 10.30pm; weekends 9.30am – 10.30pm
Angelus / Tutto Freddo
Right next to Raymipapa along Plaza Calderon – in fact, you'll probably see this first, thanks to the giant sign.
You can get some savoury food there, but the first thing you'll see will be the ice-cream counter and all the marvelous ice-cream concoctions on offer. Warning: it's also perpetually crowded. Ridiculously so.
We ate here at least 3 times – once for the sundaes ($11+ for two), once for breakfast, and once to get cake (above). Tip: The cakes are from their branch just across the road!
Address: corner of Benigno Malo and Bolivar (Plaza Calderon)
Opening hours: Mon – Wed 8am – 10.30pm; Thurs – Sat 8am – 11.30pm; Sun 8am – 10pm
Windhorse Cafe is along Calle Larga, the street that runs parallel to the Tomebamba river. It serves mainly American brunch fare (pancakes!).
I'd heard that there's a fairly large North American retiree community in Cuenca, thanks to the low cost of living, pleasant weather, and overall chilled-out vibe. We were there for Sunday brunch, and a large group came in and took up most of the tables.
So, tip: get there early! (I think they came in around 10am.)
Our meal cost about $5 each.
Address: Calle Larga 6-16
Opening hours: Fri – Tues 8am – 3pm
I forgot to take photos, but it's reputedly the best coffee in Cuenca.
Even if you're not a coffee person (like me), they have nice pastries and breakfast/lunch sets. Their fries are worth highlighting- a bit like Cajun fries. Our meal cost under $10 for the two of us.
Address: Hermano Miguel 5-62 (between Honorato Vasquez and Juan Jaramillo).
Note: the address listed in Lonely Planet is wrong!
Opening hours: Mon & Tue 9am – 7pm, Wed – Sat 9am – 8pm, Sun 9am – 3pm.
Have you been to Cuenca? What did you like most about it?
Liked this post? Pin it for later!
This post is part of The Weekly Postcard hosted by Travel Notes & Beyond, California Globetrotter, Toddlers on Tour, Two Traveling Texans and TravelLatte – check out what's going on elsewhere!
Spread the love, won't you?