Our Cañari guide leaned forward and spoke earnestly. "Did you know," he asked, "that what we know as Carnaval today was originally an indigenous festival to give thanks to Pachamama [Mother Earth]? The Spanish imported their traditions to make us forget our own." Here at Kushiwaira, at least, Cañari culture is still very much alive.
That was exactly what had brought us here from the nearby city of Cuenca, Ecuador.
Lonely Planet calls Kushiwaira "one of the Cuenca region's best-run community tourism projects". Located in the Tarqui community, the project involves 12 families and has been running for 16 years. For an authentic experience of Cañari culture, you need look no further.
Wait… who are these Cañari anyway??
We've all heard of the Inca empire. But they really only started expanding northwards from Peru into Ecuador in the late 15th century.
Prior to that, Ecuador was populated by several tribes. One of the major tribes was the Cañari, who inhabited the Cuenca region. Despite putting up fierce resistance to the invading Incas, they ended up part of the Inca empire (albeit with some autonomy).
Interestingly, when the Spanish came along, they sided with the Spanish – hoping to be free from the Incas.
Today, there are still Cañari people – although they no longer speak Cañari, but Kichwa (and Spanish).
Kichwa vs Quechua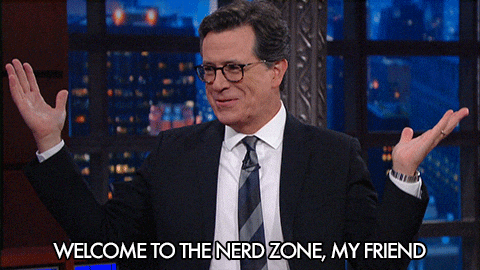 Bear with me for a second because it's a common misconception that Kichwa (Ecuador) = Quechua (Peru, Bolivia). To-may-to, to-mah-to, right?
Except… not exactly.
The Kichwa speakers I met in Ecuador swore that they could not understand Quechua speakers from Peru, and insisted that it was a completely different language.
This article backs that up – to a certain extent. According to this researcher, Kichwa and Quechua are related groups of dialects. But due to their separate development over the centuries, the two have evolved to the point where they are mutually unintelligible. So Kichwa speakers can't understand Quechua speakers, and vice versa.
If you're interested in languages, you might see a similarity with the way the Romance languages evolved in Europe. I encourage you to read the article in full if you're interested – it's pretty illuminating!
Kushiwaira
Kushiwaira is part of the Jambi Runa Community Health Foundation, a non-profit organisation. Its micro-tourism programme provides employment opportunities for indigenous locals. In addition, part of the income received is invested in healthcare for women, children and the elderly.
You guys know I just LOVE visiting community tourism projects like Kushiwaira, right? Not only do you get to learn a lot about other peoples and cultures. You can also rest easy knowing that local communities are benefiting directly from you.
In today's world, the gap between the haves and the have-nots is growing wider than ever. We, as travellers, can and should do our part to avoid perpetuating this. And supporting projects like Kushiwaira is an easy and fun way to do so!
Day tour
Kushiwaira offers both day tours (US$40 per person) and overnight experiences (additional US$15 per person).
I wanted to do the overnight experience, but they had no capacity that day. So we settled for the day tour. Tip: Book in advance to secure your slot and don't leave it 'til the last minute!
I should highlight that at least one person in your group should be able to speak Spanish. When we went in March 2017, they didn't have a translator on hand, so I just translated for Ian as we went along.
You might be able to get by with one of those automatic translation voice apps though. I've seen it in action in Italy, and it seems to work quite well!
We got picked up in Cuenca, and driven about 45 minutes to the community.
There, we were greeted by our guide – Don Alfonso Saquipay, who spearheads the Kushiwaira project.
After a brief introduction, we enjoyed a welcome drink of canelazo (a typical Ecuadorean drink made with cinnamon and sugar). It was followed by some mote pillo (mote, a type of boiled corn, with egg).
The sacred forest
After that, we hiked up into a primary forest which the Cañari regard as sacred. They have a truly unique worldview, a combination of indigenous beliefs (Mother Earth, Father Sun, nature spirits, etc.) and Roman Catholicism.
The land around their community is cultivated (you can see the corn plants above), but the primary forest is left untouched.
From the viewpoint (above) at 2,914m (9,500ft) above sea level, you can see for miles – all of this used to be Cañari territory.
The forest was almost preternaturally quiet. No leaves rustling in the wind or birds singing. Just the sound of our footsteps crunching on the forest bed.
A sense of calm reigned in the air. The stillness was only occasionally broken by Don Alfonso pointing out various medicinal plants along the way.
Folk medicine
The Cañari have all kinds of medicinal uses for these plants. They use them to treat intestinal inflammations, nerves, and many more ailments.
I was seriously impressed with Don Alfonso's extensive knowledge of the plants we saw, and even more impressed by his passion for folk medicine.
He spoke at some length about why natural folk medicine is better than conventional Western medicine. And, more generally, why organic food is better than conventionally-grown food.
I have some sympathy for his views. In fact, I will stoutly vouch for the efficacy of certain TCM (traditional Chinese medicine) remedies. They work great for things like stomachache, sore throat, and hives (much better than anti-histamines!).
That said, of course you should go to the (conventional) doctor if you have a more serious illness or injury. I view TCM as supplementing Western medicine, not replacing it.
After about 30 minutes (a very short hike!) we reached a small clearing which the Cañari believe is – you guessed it – sacred (especially so, I guess).
Don Alfonso instructed us to remove our shoes to better absorb the healing power of nature. Then he led us in some exercises meant to achieve a greater connection with nature and expel negative energy.
(After the whole thing, he asked if we felt any different. I honestly answered, "no," and he laughed and said that he appreciated honesty.)
Inca trail
After that, we walked down to meet the Inca trail. On this very road, the Incas used to transport people and goods.
Pampa mesa (community meal)
We were supposed to have the pampa mesa (traditional community meal) there on the ground. It's usually done that way to strengthen your connection to the earth.
But… it started raining, so we beat a hasty retreat back to the cottage and had the pampa mesa there instead, in a (more) conventional manner.
The pampa mesa is commonly eaten during Inti Raymi (the festival of the sun), to express thanks to Pachamama (Mother Earth) for their food.
It consists of very typical Andean ingredients: corn, potatoes, rice, beans. We also had chicken, which I'd wager is usually only for a festive occasion like Inti Raymi. (I lived in a rural Andean community for 6 months, so I know that meat is a bit of a luxury for these communities.)
It was a bit strange eating off the table like that, but it was delicious.
Making máchica de maíz
I don't even know how to translate this. You grind toasted corn kernels (above), and the flour-like powder you get is called máchica.
Ian and I had a go at it after Don Alfonso demonstrated – and boy, was it a workout!
The stone is heavier than it looks. And with all that lifting and pushing, my arms gave out within a few minutes. #weaksauce
But then it got really fun because we got to eat it! With chilli paste and sugar, no less. YUMS.
The girl above is Don Alfonso's daughter. She pounded fresh chilli with salt and toasted sambo seeds (shark fin melon, apparently), until it became a thick paste.
So we enjoyed our hard-earned máchica with chilli, sugar and mote.  Y U M M Y.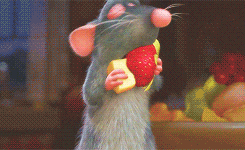 Music and dance
Among Don Alfonso's many talents, he hand-makes and plays a startling number of traditional musical instruments. Like the Andean flute, quena, and pingullo. 
He played for us a few songs that he had written about Ecuador, Cuenca, and the Cañari. (Unfortunately, I had some kind of brain fart and forgot to take videos!)
Up to that point I'd been suitably impressed. But I had trouble getting my jaw back up from the floor when his daughter started dancing to the music, while spinning wool.
I don't know if spinning wool is comparable to knitting. But I knit, and I know that my head would explode if I tried to do that while knitting!
Hard-won souvenirs
At the end of the tour, Don Alfonso had a little surprise for us.
He would give us one of his hand-made musical instruments each, but we had to earn them.
First, we would play a traditional game which involves being blindfolded and trying to find your prize. They made it super easy for us, though, thankfully!
Then came the second part. We had to dance well enough to earn our prize!
It wasn't as difficult (or embarrassing) as it sounds. Don Alfonso's daughter danced with us, so it was simply a matter of following her lead.
Thus we emerged victoriously with a flute and a quena.
Of all the souvenirs I got from Ecuador, these were by far the most unique.
As we were leaving, Don Alfonso handed us some Kushiwaira brochures and asked if we would help tell our friends about them. Sadly, after months of travelling, they became so tattered that it would've been positively rude to hand them out.
So I did the next best thing.
I wrote a blog post about it.
Kushiwaira – The Essentials
Website: http://www.kushiwaira.com/
Prices: day tour – $40/person; overnight stay – additional $15/person.
By the way!
If you've been reading my blog regularly, you'll know that I'm a huge fan of community tourism projects. Check out the other Ecuadorean community tourism projects I've visited:
What's the most unique cultural experience you've had while travelling?
Liked this post? Pin it for later!
This post is part of The Weekly Postcard hosted by Travel Notes & Beyond, California Globetrotter, Toddlers on Tour, Two Traveling Texans and TravelLatte – check out what's going on elsewhere!
Spread the love, won't you?