Is Museo Pumapungo the best museum in Cuenca?
This is in no way a rhetorical question. Talk to anyone who's been to Cuenca, and sitting right at the top of their list of museums will probably be Museo Pumapungo.
Lonely Planet calls "one of Ecuador's most significant museums", enthusing about how it takes you through a comprehensive tour of Ecuador's diverse indigenous cultures. You can even see the rare tzantzas (shrunken heads) that the Shuar tribe in the Amazon is known for.
Even the guide on our hop-on-hop-off city tour bus made a point of recommending Museo Pumapungo. And (surprise, surprise) it's one of the stops on that bus tour!
Museo Pumapungo
Unfortunately, I can't personally vouch for whether Museo Pumapungo deserves the title of Best Museum in Cuenca.
It was a case of right place, wrong time for us. The museum was under renovation when we went, so all we got to see was the modern art on the ground floor and the central bank museum in the basement!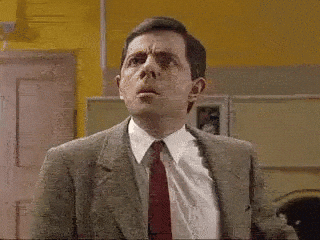 (Gratuitous Mr Bean for the win!)
Still, the little that we saw of the museum wasn't too shabby. (And did I mention that it's FREE?)
The ground floor is mostly taken up by these statutes depicting the various indigenous groups of Ecuador (above), and there's a modern art wing to the side.
Modern art

When we were there, they were having a somewhat macabre exhibition of masks.
Or is it just me? I scare really easily!
Money, money, money (and the history thereof)
Downstairs, you can find a pretty interesting exhibition on the history of money in Ecuador.
It goes back all the way to pre-colonial times, and you can see some of the shells and beads that were used as currency.
You can also see the coins of the Spanish colonial era, dating back all the way to the mid-17th century.
In the 1830s, Ecuador got its own currency. You can see numerous examples of the currency used by the newly-born republic and how they evolved over the years.
The machine above was used to count money. I'm not sure how it works, but it seems like such fun to press all those buttons – each button denominates a different coin.
Clearly, I wasn't the only one who thought so, as you can tell by the sign at the right-hand corner telling you not to touch it!
From sucres to dollars
As I've mentioned before, Ecuador's official currency today is the US Dollar. But before, it was the sucre – you can see a 10-sucre note above from the early 20th century.
It was named after the famous revolutionary Antonio José de Sucre, and you're likely to see many streets named after him as well in South America. Although I daresay that "Bolivar" (after Simón Bolívar, another revolutionary leader) is more ubiquitous! I mean… he even has an entire country named after him! Can you guess which country that is? 😉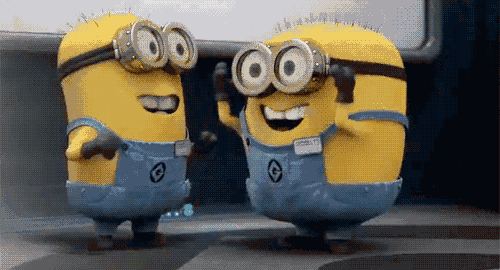 ANYWAY… back in Ecuador, thanks to massive inflation, the government decided to do away with the sucre altogether in 2000. (It depreciated by over 60% in 1999!)
It was an extremely painful process – many older people I met complained that their life savings dwindled overnight, thanks to the unfavourable conversion rate. Can you imagine the pain of slowly squirreling away every spare sucre over years, only to see its value evaporate?
Nowadays, the Ecuadorean government only prints its own coins, which are equal in value to their American counterparts. But, of course, only legal tender in Ecuador.
Archaeological Park
No visit to Museo Pumapungo is complete without a visit to the Archaeological Park out back – even if you get to see the museum in its glorious entirety.
(And if you do, by the way, I want to hear all about that 2nd floor exhibition I missed!!)
Out back are the extensive ruins of an old Incan city called Tomebamba.
It was largely destroyed by the Incan civil war between Huascar and Atahualpa shortly before the arrival of the Spanish. And, sadly, the Spanish carted away most of the stones to build Cuenca, but you can still see the buildings' foundations.
With a bit of imagination, you can almost see what it used to look like, with the help of some nifty reconstructions like the house below!
There's signage in both Spanish and English explaining the origins of Tomebamba and the purposes of the various remnants you can still see.
The garden
But probably my favourite part is the garden, where you can take a leisurely gander.
Here, you can find many plants native to Ecuador. The garden is complete with signs (in Spanish) telling you about their habitats and what they are used for.
There are even some random resident llamas! (Llamas are bigger than alpacas and have longer, banana-shaped ears. Sadly, I've yet to see an alpaca. Llamas seem to be much more common, for some reason!)
At one end of the garden, you can also find a small bird rescue centre. It houses – you guessed it – birds that are indigenous to Ecuador, such as the gorgeous scarlet macaw.
No editing required – their colours are that vibrant in real life!
Their beautiful plumage is both a blessing and a curse, though. They are highly sought-after on the black market, and this wasn't the first time I saw them at an animal rescue centre. (AmaZOOnico near Tena also has a couple of scarlet macaws.)
According to TripAdvisor, you can get good Belgian waffles near the bird sanctuary. But with our luck being what it is, it was closed.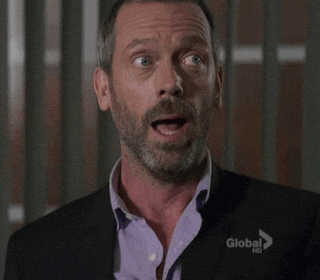 Even with all the closures and renovations, though, we still had a thoroughly enjoyable time at Museo Pumapungo. If I hadn't read all about the amazing exhibit that we didn't get to see, I'd probably have gone away with no complaints whatsoever.
So, if you're in Cuenca, GO. Visit Museo Pumapungo, and tell me – is it the best museum in Cuenca?
Essential information
Address: Calle Larga between Arriaga and Huayna Capac (you can't miss it).
Opening hours: Tues – Sat, 8am – 5.30pm
Admission: Free!
Have you ever been disappointed by a place through no fault of its own?
Click here for more Cuenca museums worth checking out.
Liked this post? Pin it for later!
This post is part of The Weekly Postcard hosted by Travel Notes & Beyond, California Globetrotter, Toddlers on Tour, Two Traveling Texans and TravelLatte – check out what's going on elsewhere!
Spread the love, won't you?