Dunham Massey is a National Trust site comprising a historic Georgian house, gardens and even a deer park. We visited friends in Manchester, England recently, and had the opportunity to attend the Christmas at Dunham Massey event.
I had no idea what to expect before going – all I knew was that it was a Christmas event in a deer park. Lots of imagination required! So this post will, hopefully, demystify the event for equally clueless people who happen to be in Manchester this Christmas.
But before diving into that…
I wanted to say a big HI to regular readers and apologise for going MIA the last few weeks! If you follow me on Instagram, you might have seen me posting about moving from Singapore to London, where I'm now based. The last few weeks have been incredibly hectic, so blogging has been on the back burner.
I did want to get this post out before Christmas, though, so YAAAS. *victory dance*
So. Moving awkwardly along…
Why should I care about the National Trust?
The National Trust is a conservation organisation in the UK which works to preserve and protect historic properties and nature reserves.
If, like me, you love learning about history and heritage, I strongly encourage you to consider visiting some National Trust sites the next time you're in the UK.
Many National Trust sites also offer great walking/hiking opportunities. If you've read about my Quilotoa Loop hiking adventures, don't worry – these walks sound far more organised and better marked!
Where is Dunham Massey?
Dunham Massey is located in the Greater Manchester area, near the town of Altrincham. It's about half an hour's drive from central Manchester, and also accessible by bus.
What is Christmas at Dunham Massey??
The Christmas at Dunham Massey event is a one-mile trail through the gardens, where you'll get to admire sparkling Christmas lights and beautifully adorned trees. Bonus: each section is set to a soundtrack of classical Christmas pieces. If you're a fan of the Nutcracker Suite, you're in luck!
Tickets for the Christmas at Dunham Massey event are issued for designated time slots, so that it doesn't get too crowded. The first entry is at 4.45pm, and the last is at 8pm.
We got 8pm tickets, which didn't seem to be a terribly popular time slot. (The fact that it was a Thursday might also have had something to do with it!)
The trail
Everything is well sign-posted and there are lots of National Trust staff and volunteers hanging around, so getting lost would be quite a feat.
This was my first time going to such an event, and I honestly had no idea what to expect.
If you'd asked me what I thought of a one-mile trail decorated with Christmas lights before that, I'd probably have been like, errr… sounds kinda boring. 
(So it's probably just as well I didn't find out what the event actually was until a few hours before!)
But the minute I entered, I could see why this is such a popular event – apparently, tickets get snapped up really quickly!
Yes, it's entirely artificial. And I'd find it hard to disagree if you called it kitschy.
But the combination of colours, lights, trees and music in the cold Manchester air was unexpectedly powerful. Maybe it appeals to the little child in all of us, who still stands awestruck at the sight of colours dancing over water.
(Again, I know it's not for everyone. What can I say? I like sparkly things.)
Birch trees
Even without the lights, these white-barked birch trees were stunning.
Tunnel of colour
This was (as you can imagine) a real crowd favourite. We had to wait quite a while for the groups in front of us to finish taking photos! (And as you can also see, it was pretty much impossible to get a shot with no one else in the frame.)
I can't blame them, though. How often do you get photo-ops like this?!
Our photo-taking session ended abruptly, though, when it started to rain. Out came the umbrellas, and in went the cameras (for the most part).
At that point, many people cut short their visit and made straight for the exit. But we moved on, determined to see everything we could despite being cold and wet.
I should also add that at various points along the trail there are little pop-up stalls selling mulled wine, hot chocolate, and other Christmas-themed food and drinks. All at exorbitant prices, naturally.
We did cave eventually and buy food, though…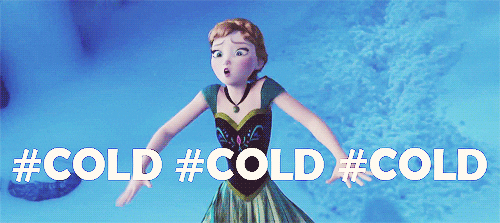 Chestnuts

 Marshmallows roasting on an open fire –
Yep, we crowded around a fire with strangers, toasting marshmallows which cost a whopping GBP1.50 (USD2) each(!!).
They were the largest marshmallows I've ever seen, though, which made it slightly less exorbitant…? I mean, is that a normal size for marshmallows?? (Genuine question here, where I come from we don't do toasted marshmallows very often or well.)
Plus, they had pretty unusual flavours like raspberry & champagne, passionfruit & ginger, and mango & sweet orange. I don't recommend the passionfruit & ginger, though.
Still, it was a great way to get warmed up and have a timely snack. Just be careful if you're not a marshmallow-toasting expert! One of the volunteers warned, "You won't believe how many marshmallows I've seen fall into the fire today."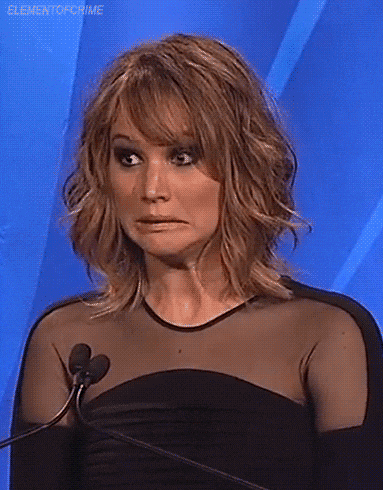 So, was it worth braving the cold and the rain for Christmas at Dunham Massey? For me, as a complete newbie to such events, it was a resounding yes. And it's perfect for a family-friendly activity. That said, if you've been to many such events, you might well be like, meh.
What do you think? Let me know in the comments!
How much time do I need?
We took just over an hour, including a pretty long stop at the marshmallow stand.
Essential Info
Dates: Daily until 30 December 2017, except Christmas Day
Admission fees: GBP16 (adult), GBP10 (5 – 16-year-olds)
Address: Altrincham, Cheshire, WA14 4SJ
Dunham Massey website: https://www.nationaltrust.org.uk/dunham-massey
What are you doing this Christmas?
Liked this post? Pin it for later!
Spread the love, won't you?