The beautiful, laid-back city of Cuenca has something to offer everyone. For the architecture lover, don't miss a walk around the colonial city centre (a UNESCO World Heritage Site). For the nature lover, the otherworldly Cajas National Park beckons. As for the culturally curious, don't miss a hands-on experience of indigenous culture at Kushiwaira. And for the history fan – well, take your pick of Cuenca museums!
Pre-columbian mysteries
Pre-columbian history (i.e. life before the Spanish arrived) holds special fascination for me, because little is known about it compared to what happened after that.
Even the Inca – perhaps the most famous regional example – only arrived in Ecuador less than 100 years prior to the Spaniards.
It doesn't help that many of the pre-columbian tribes didn't leave any written records behind. For example, riding through the Pululahua valley near Quito, you can see the ancient remains of – what? Nobody really knows.
You can see the unnaturally flat land, and there are some traces of human activity there. But all my guide could tell us was that the people who built it had died out, leaving no written records. So we can only speculate today what life for them was like.
Fortunately, Cuenca's museums have a (relative) abundance of information on some of these mysterious civilisations. And not just in the Cuenca area, but more generally in present-day Ecuador!
3 Cuenca museums you should check out for a glimpse of life before the Spanish conquest:
Generally considered the museum to visit in Cuenca if you only have time for one. (Source: my AirBnB hosts, the guide on my hop-on-hop-off bus tour, and Lonely Planet.)
Lonely Planet calls it "one of Ecuador's most significant museums". The second floor houses an impressive exhibition of Ecuador's diverse indigenous cultures, complete with the rarely seen tzantzas (shrunken heads(!)) from the Shuar tribe in the Amazon. Best of all? It's completely free! (To enter, not to… you get it.)
Unfortunately, most of the museum was closed for renovations when I visited. So I didn't get to see the shrunken heads and potentially freak myself out. Is it just me, or is anyone else always up for something macabre??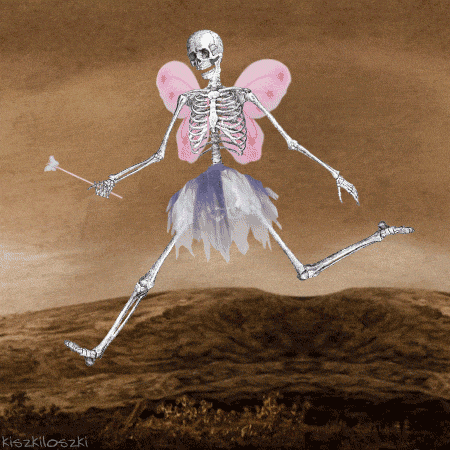 We did get to see the central bank part of the museum (down the stairs), though. Very cool if you like seeing old currency which isn't in circulation anymore.
That, combined with the Archaeological Park at the back of the museum, meant the trip wasn't a total waste. The park in itself is worth a leisurely stroll around.
Archaeological Park
But what am I actually looking at?? – you might ask.
These are the ruins of an old Incan city which was destroyed during the Incan civil war. After that, most of the stones were carried away by the Spanish to build the colonial city of Cuenca. I guess at least they didn't let good stones go to waste…?
It might not look like much today. But if you take the time to read the signs, you'll get a pretty good idea of the city's layout and the functions each section served.
And don't forget the garden!
Here, you get to see many plants that are native to Ecuador, complete with a description of their common uses.
There's also a small bird rescue centre in the garden, which I thoroughly enjoyed.
So if you only have time for one museum in Cuenca, please please check Museo Pumapungo out. And will you do me a favour? Tell me all about the second floor stuff I missed!!
I'd definitely go back if I'm ever in Cuenca again.
For further details on my Museo Pumapungo visit, click here.
Essential Information
Address: Calle Larga between Arriaga and Huayna Capac
Opening hours: 8am – 5.30pm, Tues – Sat
Admission: Free!
2. Museo de las Culturas Aborígenes (Museum of Aboriginal Culture)
Just a few blocks down from Museo Pumapungo is this indigenous culture museum.
No fancy reconstructions here, just straightforward displays of more than 5,000 artifacts representing over 20 pre-Columbian cultures in Ecuador.
(I'll just let the numbers speak for themselves.)
What saves it from being incredibly dry and boring is the informative guidebook you get.
It tells you about the background of these artifacts, including what they were (likely) used for and points out interesting design features you might otherwise have missed.
There's a small gift shop and cafe as well, so you could easily linger here for quite a while.
One thing I feel compelled to point out: I love my Lonely Planet guidebook (2015 edition), but sometimes it gets things wrong. Like here – admission costs $4, not $2. (It's a private collection, hence the fee.) And there is no "guided tour" as such, just the guidebook. Self-guided tour, perhaps?
Hope this doesn't put you off visiting, though. I'd wholeheartedly recommend it to those interested in pre-columbian cultures – and it has a surprisingly high rating on TripAdvisor! (I say "surprisingly" because there was hardly any other visitors when we were there.)
Essential Information
Address: Calle Larga 5-24, between Hermano Miguel and Cueva
Opening hours: 9am – 6pm Mon – Fri; 9am – 1pm Sat
Admission: US$4
3. Museo Manuel Agustín Landivar
This is a small (free!) museum with some archaeological exhibits.
But the real highlight for me was the Ruinas de Todos Santos – a gated outdoor area next to the museum where you can see Cañari, Inca and Spanish ruins layered one over another.
Ian and I tried to guess which parts were Cañari, which were Inca and which were Spanish. (There's a map and signs which mark this out – so you're not left hanging!) It's incredible to see how one civilisation formed the base for another – literally – and how they are still standing after all these centuries.
The museum staff will let you through the gate when you've finished at the museum, and you can let yourself out when you're done. So – no pressure!
That said, if you don't want to bother with the museum, you can still gawk shamelessly at the ruins from the road. You just won't be able to see the map pointing out which parts are Cañari, etc.
Essential information
Address: corner of Calle Larga and Vega
Opening hours: 9am – 1pm & 3 – 6pm, Mon – Fri
Admission: Free!
So that's my list of pre-columbian culture museums to check out in Cuenca! What's your approach to museum-going? Have you been to any of these, or do you have any to add?
Another thing history and nature lovers alike should also check out in Cuenca is a day-trip to the Ingapirca ruins – coming up in my next post!
And now, on a more personal note…
*deep breath*
My regular readers (all 5 of you, haha) will have noticed my extended hiatus from blogging – and when I say hiatus, I mean real, disappear-into-thin-air, don't-respond-to-comments, kind of hiatus.
Sure, I've been busy, but you always make time for stuff you're truly passionate about, don't you?
The ugly truth, I guess, is that for a long time I just didn't feel any inclination to write. There are literally thousands, if not tens of thousands, travel blogs, out there. And I couldn't shake the feeling that I had nothing meaningful to add to the discussion – nothing that someone hasn't already written about.
Then I finally logged back in, and saw some comments – people who were planning a trip to somewhere I'd written about and had some questions about it. And because I'd gone MIA for so long, my answers were probably no longer relevant. I felt awful!
But at the same time, I felt strangely encouraged, knowing that there is a genuine need – however small – for the stuff I write about. So I'm back (for now, heh), and I'm gonna try to keep plugging away for you guys.
And, to be honest, it's kinda cathartic to write. I'd forgotten how good it feels to craft a post! So don't worry, I'm not being entirely altruistic 😀
Thanks to those of you who kept in touch via Instagram, etc.! It really made me feel like I was still part of the blogging community despite not actually blogging.
Liked this post? Pin it for later!
This post is part of The Weekly Postcard hosted by Travel Notes & Beyond, California Globetrotter, Toddlers on Tour, Two Traveling Texans and TravelLatte – check out what's going on elsewhere!
Spread the love, won't you?