Guayaquil may be the largest city in Ecuador, but most travellers don't actually spend much time in it. Quito may be the capital, bursting with cultural and historical significance, and Cuenca may be the beautiful jewel of the southern Ecuadorean Andes – but the largest and most populous city in Ecuador is the coastal city of Guayaquil. Most travellers just breeze through Guayaquil en route to the Galápagos Islands (all flights there either originate in, or stop at, Guayaquil), but we had a little extra time. So, here are some suggestions on what to do with 2 days in Guayaquil.
History
According to popular legend, Guayaquil's name comes from a great indigenous chief (Guayas) who fought bravely against the Incas (remember how I told you the Incas weren't in Ecuador that long before the Spanish came along?), and his wife (Quill). Legend has it that Guayas killed Quill (instead of allowing her to be captured by the Spanish conquistadors), before drowning himself.
I know what you're thinking… boy, does he sound like a great husband, right?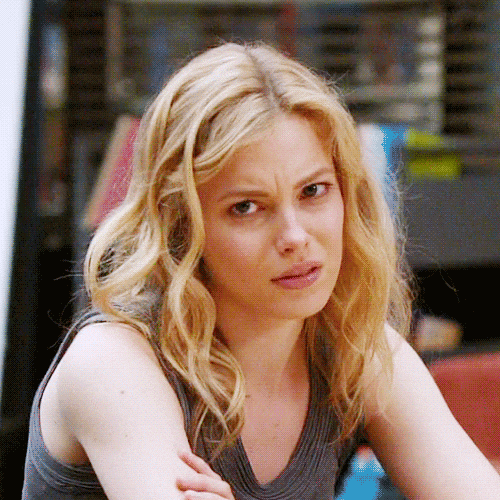 On a more prosaic (and less violent) note, several historians claim that the city's name actually comes from the words for "land" and "beautiful prairie", and the name of a local indigenous tribe (the Quilca) who were wiped out in the 17th century. (That actually still turned out pretty violent, huh.) So on this explanation, Guayaquil means something like "the land like a beautiful prairie on the land of the Quilcas".
The Río Guayas runs through the city – probably why it became a major port and ship-building centre after the Spanish established a settlement there around 1534.
However, unlike cities such as Quito, despite Guayaquil's long history you won't see nearly as many historical buildings around. This is because the city suffered numerous pirate attacks, as well as several disastrous fires in which many parts of the city were simply burned to the ground.
Guayaquil achieved independence from the Spanish in 1820. It was annexed two years later by Simón Bolivar as part of Gran Colombia – which comprised modern-day Venezuela, Colombia, Ecuador, Panama and parts of Guyana, Peru and Brazil. (Interesting factoid: that's why the flags of countries like Venezuela, Colombia and Ecuador are so similar! Have you noticed that?)
When Gran Colombia collapsed in 1830, Guayaquil became part of the newly-formed republic of Ecuador.
Guayaquil today
Modern Guayaquil bears little resemblance to the "land like a beautiful prairie" after which it might have been named. It's a full-fledged city, with 2.4 million inhabitants, and a number of high-rise buildings which reminded me of my hometown, Singapore – 20 years ago.
The hot and humid weather helped reinforce the strange feeling of being back in the Singapore of my childhood memories. Suffice it to say that I hadn't missed the humidity at all.
In recent years, it's also gotten a bit of a bad reputation for being dangerous. Talk to people in the mountainous regions of Ecuador, and you'll likely be warned against visiting the coast – and Guayaquil in particular.
(They also say that about neighbouring Colombia, which I found reasonably safe – so hey. There's always a bit of bad blood between neighbours, eh?)
One of the dangers you might be warned against is scopolamine, which I've described in my post on safety tips. The advice I received was to never touch anything a stranger might hand you, such as a map.
That said, in my two days (2.5 days, really) in Guayaquil, I never once felt unsafe or threatened. It undoubtedly helped that Ian and I were travelling together. But it just wasn't the seedy place with danger lurking around every corner that everyone had made it out to be.
So, my advice? Stick mainly to the malecón (riverfront) area, which has been the subject of an extensive urban renewal project. Here, you'll find everything you need – restaurants, museums, gardens, plenty of shopping, and even a movie theatre. Don't venture into more dodgy areas, don't stay out too late and keep your wits about you. Really – standard safety precautions for most cities, don't you think?
What to do in 2 days in Guayaquil
El Malecón
This is probably where you'll spend most of your time. Stretching for 2.5km along the Río Guayas, you'll find plenty to entertain you as you walk along the promenade.
La Rotonda
Around halfway along the malecón you'll find one of Guayaquil's most eye-catching monuments – not least because it's right behind the impossible-to-miss Guayaquil sign:
The first thing that caught my eye was the truly impressive array of flags on top (have fun trying to identify them!). But the two figures below them turned out to be equally interesting.
This monument depicts a clandestine meeting between two famous Latin American liberators – Simón Bolivar and José de San Martín. To this day, nobody knows exactly what was discussed – but we do know that it was about the independence movement against the Spanish and Guayaquil's fate.
Museo Antropológico y de Arte Contemporáneo (MAAC)
If you've been reading this blog for a while, you'll know that I like visiting museums (in reasonable doses). So we obviously made a beeline for the MAAC, a museum of anthropology and archaeology which also houses seasonal exhibitions by contemporary Ecuadorean artists.
If you only have time for one museum in Guayaquil, let it be this one.
Unless you really don't care about pre-Columbian history, in which case I'd recommend the very cute miniature museum (below), too.
(Also, very importantly: entry to the MAAC is free!)
You can really see how untouristy Guayaquil is by how empty this sparkling, state-of-the-art museum was! It's not as if we were there at some unearthly hour, either – this was right smack in the middle of the day.
They have a truly impressive collection of pre-Columbian (i.e. pre-Spanish conquest) pieces and a nice written overview of each section of the collection.
I would've liked a bit more information about individual pieces (look at how elaborate they are!). To be fair, though, there's already more than enough to keep you occupied for the better half of an afternoon.
Don't forget to check out the intriguing videos on these early indigenous tribes' artistic techniques.
The contemporary art exhibition is also well worth checking out, especially if you're a fan of modern art.
Essential Information
Address: corner of Malecón Simón Bolivar and Loja
Opening hours: 9am – 4.30pm Tue – Fri, 10am – 4pm Sat & Sun, closed Mon
Admission: free!
Museo en Miniatura: Guayaquil en la Historia (Miniature Museum: Guayaquil in History)
Alright, confession time.
I have this thing about dollhouses and miniature sets – as a child, I played with Polly Pocket (anyone remember that?) so much that my mum worried it would give me myopia.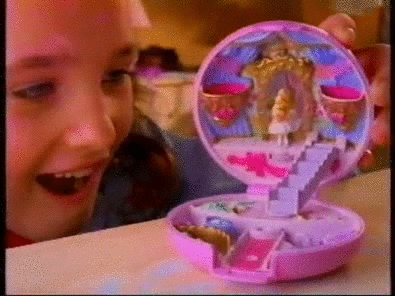 I did, of course, eventually end up with myopia – but it could also have been due to me being a total bookworm. Moral of the story: umm… make your kids go outside more?
Anyway (I know you're like omg will she just get on with it already?!) this is all to explain why I loved the Miniature Museum in Guayaquil.
It takes you on a quick(ish) journey through Guayaquil's 500+ years of history, using elaborate miniature dioramas/sets to guide you through key milestones.
Narration is available in both English and Spanish, and there are information boards at the side for those of you who want more details.
Just to give you some idea of the incredible amount of detail:
Above: the arrival of the Spanish (I'm guessing). Below: Guayaquil's development as a major ship-building centre.
Around the time of independence from Spain:
Seriously, guys – this museum was one of the most entertaining I've ever visited. Do yourselves a favour and check it out!
Entry isn't free, but it's reasonable (as with most things in Ecuador). The whole thing should take between 45 minutes and 1 hour, but you can breeze through it much quicker if you don't bother hanging around for the entire narration of each scene.
Essential Information
Address: Malecón Simón Bolivar (south of the MAAC, near the cinema)
Opening hours: 3 – 6pm Mon – Fri, 8am – 6pm Sat & Sun
Admission: US$3 per person
Parque Bolívar
A few blocks west of the Malecón is the Parque Bolívar.
The main attraction here is the land iguanas (some over a metre in length), living right here in the park completely freely.
Can you spot the iguana in the picture below?
These creatures are a different species from those found in the Galápagos, in case you were wondering.
A few close-up shots, courtesy of Ian as I'm not overly fond of reptiles:
There are people in the park selling food (like cabbage) to feed the iguanas, so the iguanas are not scared of humans at all. Pictorial proof:
So you can get really up close and personal with the iguanas, just like this guy:
It was all a bit surreal to see that many iguanas (some positively giant) in such close proximity, with no one else batting an eyelid.
And don't leave the park without also checking out the resident terrapins and fish!
Just next to the park is the cathedral (seen below behind the statue) and several of Guayaquil's high-end hotels.
The Museo Municipal (municipal museum) is just a block south of the park, which is where we headed to next.
Museo Municipal (Municipal Museum)
This free museum is a good stop if you need to escape the heat and humidity that is Guayaquil weather. You could while away 30 minutes to an hour here as you check out the various exhibits. Most (if not all) of the signs are only in Spanish, though I reckon there's still plenty to keep you interested.
There are Inca and pre-Inca pieces (above), as well as an exhibition on the history of Guayaquil (below).
More miniature sets, yay!
We had already learned about Guayaquil's history from the Museo Miniatura, though, so we breezed through this part quite quickly.
Below: Guayaquil's Book of Acts of Independence (basically its version of the American Declaration of Independence, as far as I can tell).
We probably spent the longest time in the natural history section of the museum. They have a surprising variety of preserved animals and replicas, some of which looked extremely realistic.
Well, the hummingbirds were most definitely not realistic, because all you'd see of their wings would be a blur in real life! It was quite good to be able to look at them more closely though.
This armadillo looks pretty real though, right? (I think they're such odd-looking creatures – would love to see one in real life. The closest I've gotten is seeing a dead one in a ditch, which was as pleasant as you'd imagine.)
Once again – check out how empty this place is. On a Saturday afternoon, too!
Lastly, the macabre exhibition of the remains of people who died during the yellow fever epidemic in 1842. They were buried in mass graves (a church is nearby), and their bodies were discovered in 2013 when the museum was being renovated.
The museum is actually quite big and we didn't get to explore it all. There's a section with mainly religious paintings and some modern art and ethnography rooms upstairs, so you could definitely spend a fair amount of time here.
Essential Information
Address: Calle Sucre between Avenida Chile and Avenida Pedro Carbo
Opening hours: 9am – 5.30pm Tue – Sat, closed Sun & Mon
Admission: Free
Local food
I like to try local specialties when travelling, but Ian is the opposite – so sometimes we just end up having a lot of KFC and pizza. And if you're craving some KFC, you're in luck, because there's one along the Malecón 😉
I did manage to try tigrillo (below), though. It's a typical Ecuadorean food which consists of mashed plantains, eggs and cheese. It's usually served with coffee for breakfast.
I know it doesn't look like much, but let me just say: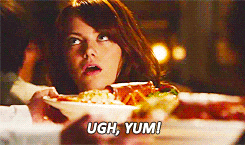 Things we would have tried if we had more time:
La Perla
You know what this is. You've probably seen this in various cities all over the world, under different names. Well, in Guayaquil it's called La Perla (The Pearl), and it's right along the Malecón.
It's apparently the highest in South America, at 57 metres high.
Essential Information
Address: Corner of Malecón Simón Bolívar and Loja
Opening hours: 10am – 10pm Sun – Thurs, 10am – midnight Fri & Sat
Admission: Between US$3.50 and $10 depending on the day and type of ticket (general/express).
Captain Henry Morgan Ship
Fun fact: this infamous pirate never actually made it to Guayaquil, but this replica sailboat named in his honour makes trips along the river. According to Lonely Planet, there's drinks and dancing, but the tour itself is child-friendly.
Essential Information
Website: http://www.guayaquilesmidestino.com/en/fun-and-recreation/sightseeing-tours/henry-morgan-ship
Address: Simon Bolivar Pier, near the dock of Calle Sucre
Departure times: 4pm, 6pm and 7.30pm Mon, Wed & Thurs; same on Fri plus at 9.30pm; 12.30pm, 2pm, 4pm, 6pm, 7.30pm and 9.30pm Sat & holidays; 12pm, 2pm, 6pm and 7.30pm Sun
Admission: US$7 for adults, $5 for children/senior citizens
Las Peñas and Cerro Santa Ana
From the Malecón, you can see these colourful hilltop neighourhoods overlooking central Guayaquil. They have been revamped to reflect a model quaint South American hillside village – think cobblestones and brightly painted doors.
The views from the top are supposed to be spectacular, particularly at night. Plus, it's completely safe!
This is one of the things we would definitely have done if we had more time.
Have you been to Guayaquil? What places would you recommend for 2 days in Guayaquil?
Liked this post? Pin it for later!
This post is part of The Weekly Postcard hosted by Travel Notes & Beyond, California Globetrotter, Toddlers on Tour, Two Traveling Texans and TravelLatte – check out what's going on elsewhere!
Spread the love, won't you?